Terrabit Networks awarded the Certificate of Registration for ISO/IEC 27001:2013
Terrabit Networks is proud to be certified to ISO/IED 27001:2013, an internationally recognised standard for Information Security Management Systems (ISMS). This award is a testament for our company in establishing a sound management system to protect and secure our customers' information assets.
Announcement of certification and message from Lawrence Toh, Managing Director of Terrabit Networks and James Chia, Information Security Manager of Terrabit Networks on this exciting milestone.
We continue to stay committed to our customers and stakeholders by providing the best standards of information security. Terrabit Networks has built an excellent cyber security foundation to defend and secure its systems against constantly increasing security threats.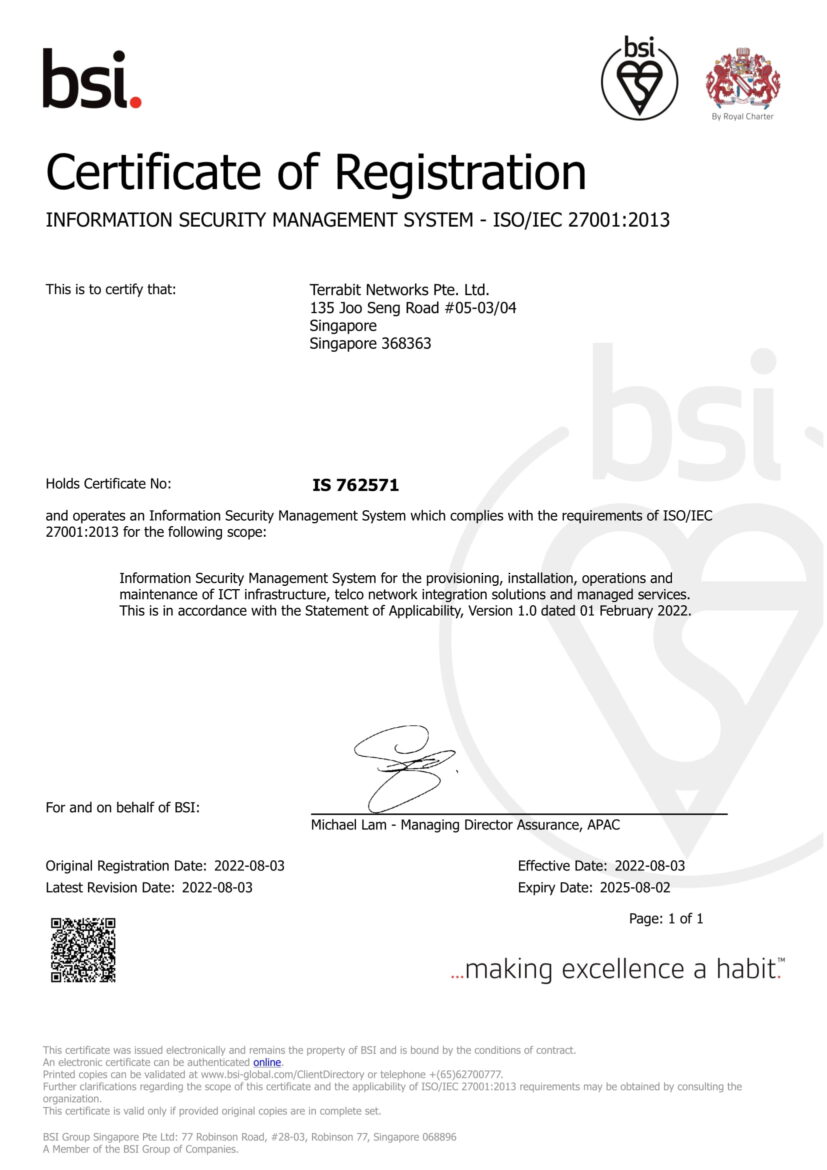 Certificate of Registration